Tell me if you've ever experienced this: You've been working your booty off for this huge goal, right? You sleep and breathe with this goal in mind.
But something funny happens when this goal is achieved.
You feel a wave of instant gratification rush over you and you feel like you can FINALLY be content with life...for a day or two, that is. Just like a tossing wave, is moves quickly and leaves you exposed to the air as it passes over your head. All you can ask is "What now?"
It is a weird phenomenon, claiming victory over a goal only to find that it didn't bring you the kind of soul-warming satisfaction you were sure you would receive. And it's something that I do over-and-over like a crazy woman - clinging to life achievements instead of the source of my true identity. 
I want to share with you the lessons I learned after achieving a goal I had been dedicating my life to for 5 1/2 years - graduating college.
1. Graduating college does not complete you.
Ground breaking idea, right? I feel like society elevates a college education higher than living a fulfilling life. It's like there is a college-shaped hole in our brain that without it being present, it leaves us stuck in the in-between of not being "good enough" (That could not be further from the truth!).
Graduating college is a wonderful step in furthering our education and skills to be successful in a career (read: make dat cash money). There is certain knowledge that is most efficiently attained while attending college and classes that will add to your understanding of the world. But hear me out, dear friend, college is NOT your identity. Jesus dying on the cross for you in spite of your dark, sinful nature and giving you the Holy Spirit as a deposit of His promise to bring you Home is your identity. Once you grasp this concept, I promise a weight will be lifted off of your shoulders. 
"But you are a chosen people, a royal priesthood, a holy nation, God's special possession, that you may declare the praises of him who called you out of darkness into his wonderful light."
1 Peter 2:9 NIV
2. College is not the peak of your life.
Navigating through high school, I probably heard this a thousand times. Being so reserved and not one for the party scene, I was so scared. Among the general high school population, I was the odd-one-out, dreading college.
But what if my college years suck?! I'M DOOMED.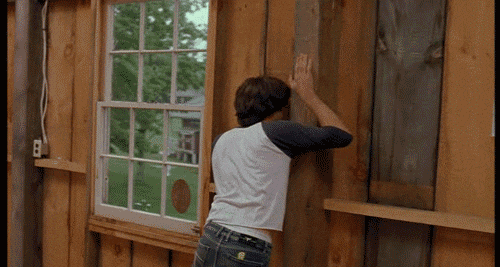 Let me be vulnerable with you for a quick sec. I went through a rough beginning of my college career; my best friend moved to a different state, I chased after boys who damaged my heart, I was still in healing from an eating disorder, and I was stuck in a toxic rut of exercise addiction. It quite honestly sucked, for lack of better words. The crazy thing is, halfway through, God moved in my heart and declared over me that I was made for MORE than this. MORE than college. MORE than boys. MORE than earthly matters.
It was later in college that I met the love of my life (hi, Mark!), saw Jesus in a new light, and developed into a strong woman of God who is not afraid to speak up for what is right. I am so grateful for these past years, however, I know that God isn't done yet, He is only just beginning this wonderful story of being an adult! More beautiful things have happened in this weird transition into the real world than I could have imagined.
"..being confident of this, that he who began a good work in you will carry it on to completion until the day of Christ Jesus." Philippians 1:6 ESV
3. Post-grad depression is a real thing, folks.
This, my beautiful friends, is something I have yet to fully understand.
Shouldn't this be a joyful time of celebration? Why do I feel like something is missing?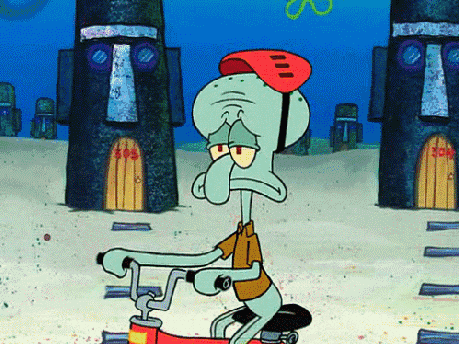 When your life revolves around something for an extended period of time and is suddenly vanishes, even under positive circumstances, we can develop a void. Mothers experiencing postpartum is a very similar phenomenon.
Luckily, as we visited in point 1, your identity is not found in college! Since this is true, filling this void with Jesus' loving presence is the best cure. He is the glue that holds us together and gives purpose to life.
God created us for full and enjoyable experiences. Chances are, once your time is freed of attending classes and doing coursework (or procrastinating), you will begin to discover passions you didn't even realize you had. I, for one, now have time to blog, read books, dig deeper into the Bible, explore my city, take my dog on walks, give more of myself to my career, build my relationships, take care of my body, sleep...the list goes on! It is such an exciting life, y'all. 
Whether you experience post-grad depression or not, it is very likely that you will experience a similar thing at some point in your life. So take heart and prepare yourself to fight! It is okay to not be okay sometimes. Chances are your are not alone in your struggle. We are weak, but He is strong in our weakness.
"..and in Christ you have been brought to fullness. He is the head over every power and authority." Colossians 2:10 NIV 
Even if you did not experience this exact struggle of post-grad craziness, I pray you can pick up a few nuggets out of this. I give all the glory to God for giving me this idea to write on!
Much love & blessings,
Dolce
Please reload